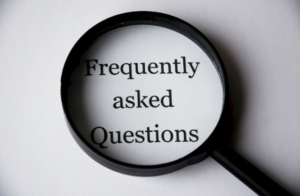 Q.What do I bring to class?
A. Yourself. Program includes all material.
Q. What if I miss a class?
A. The rotation for each lesson is about 4-5 weeks. Check calendar to see when your lesson comes up again. Arrangements can also be made for missed classes at other locations.
Q. Do I have to attend classes in order?
A. No. Classes can be completed in any order as long as all 15 lessons are completed.
Q. How do I know how many classes I completed?
A. It is recommended that each student keep track of his/her completed classes. The school provides calendars and log sheets to help students. However, if you require assistance please call, text, email or visit us in person.
Q. How do I obtain a class calendar schedule?
A. Please visit our individual location tabs on this website.
Q. When can I start my driving?
A. It is strongly recommend that each student complete all (15) classes before driving hours are scheduled.
Q. How long will the Driver Exam (On Site Test) take?
A. Approximate wait time can vary for each driver exam, plan your day accordingly. On Site Test is scheduled during the WEEK from 8am-1pm. The On Site program is operated by the DMV AND SUBJECT TO CHANGE
Q. Where will I get picked up for my driving lesson?
A. Home is default pick up. Any special arrangements must be specified in advance.
Q. Can I schedule more driving hours other than the (8) hours?
A. Yes. Additional behind the wheel training will be charged at the current hourly rate.
Q. When can I take my test?
A. After a minimum of 120 days from obtaining your learner permit and upon completion of the teen full program or 180 days for home trained students a driving test will be scheduled here at Franks Driving school. Adults 18 and over who have completed an 8 hour safety class must wait 90 days prior to testing
Q. On snow days how do I know if class is cancelled?
A. Please call or check our websit.
Q. How long do I have to finish the program?
A. All students must complete the course within one year from the original start date. Students will then be required to re-register. However, exceptions will be made when necessary.